Sept 13 2013
Icelandair– Got a great price for this flight. Halifax to Copenhagen return. $740.00. But definitely a no frills flight. Couldn't select seats when I booked but missed out, when I realized you could….we ended up at the back of the bus. No big deal though. They did give us a bottle of water though….but when we change planes in Iceland they took it back! You have to line up and take a very slow line through a congested security check before proceeding to the gate.
Keflavík International Airport ( Iceland)-A very modern airport and super clean. Could use a Tim Hortons though. we paid $29.00 for two cold wrapped sandwiches and two coffees. Makes me unwilling to spend any more time in Iceland.
Copenhagen airport – We found the airport to be a very friendly and an easy to maneuver place. Every one is funneled to the same spot from arrivals …it's hard to go astray. Once we picked up our bags we headed for the exit area for a train…taxis and buses and metro all leave from here. There are ticket vending machines on the baggage area but for us we need to talk to a real person to get directions .vert friendly here . ATMs are also at this location as well. very convenient Only a 20 minute ride to our hotel.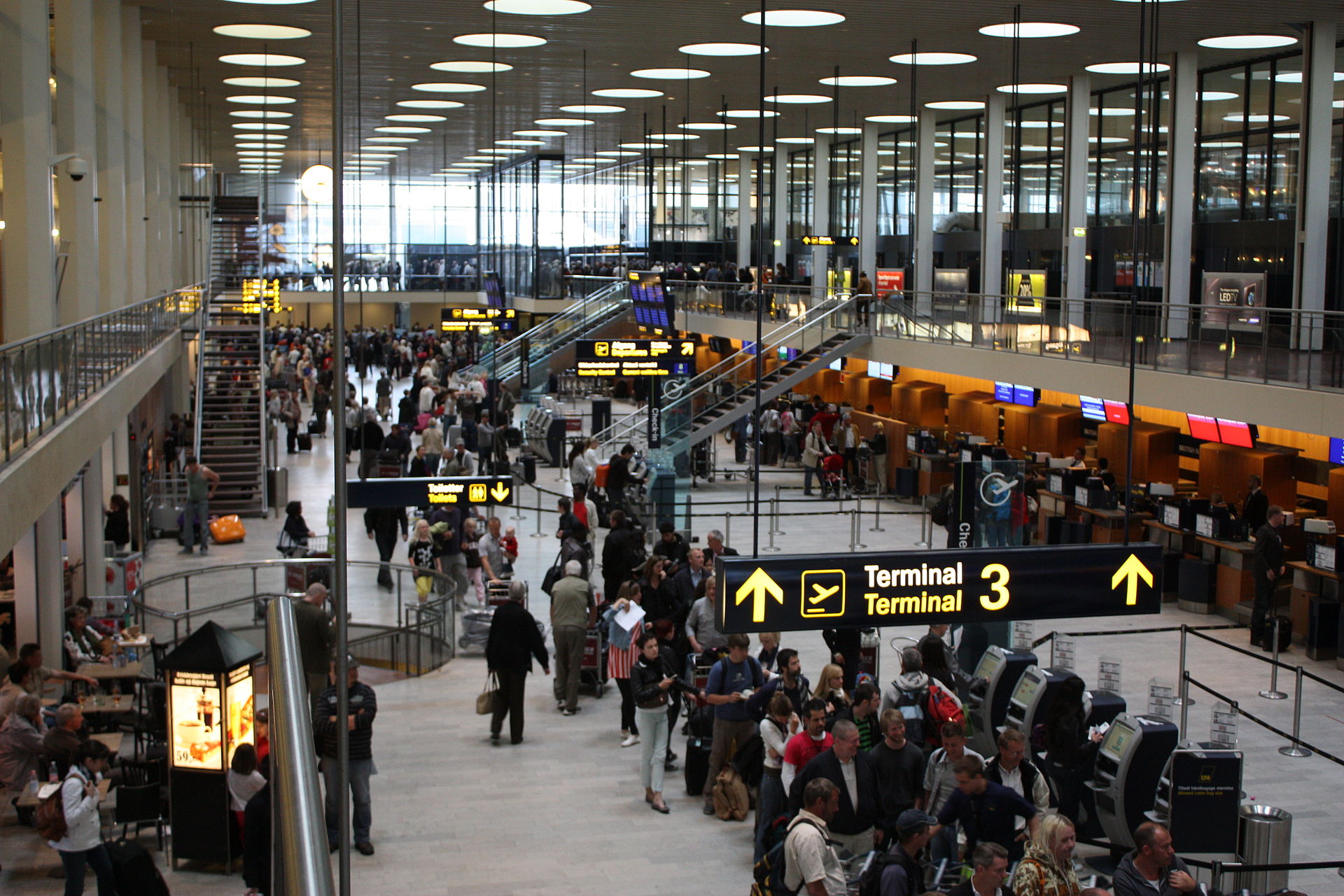 Train to city center
The train makes for an easy commute to the city center. Really hard to go wrong. You buy a 3 zone ticket from either a kiosk at arrivals in Terminal 3 or from an agent at the ticket office on the lower level terminal three ,after you collect your bags. We found the agent to be so helpful ,explaining which track …(track 2) .Cost was $ 7.oo. You can get off right in the heart of the City Center, near Tivoli or in our case Osterport which was close to our hotel .
Took the train to Osterport Station and it was a 10 min walk to the hotel also only 10 min walk to see The Little Mermaid.
Adina Apartment hotel
Booked online we got an amazing price of $116.00 a night…later we noted the price had more than doubled. Must have been a great special for us.
We are really enjoying our stay. Nice and quite spacious rooms with balcony…also a micro wave , and fridge which is wonderful. The hotel is a ten minute walk from the train.
We bought a few things in the little grocery store around the corner for a coupe of quick breakfasts and some wine and beer to toast our arrival in Copenhagen .